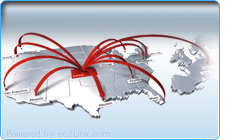 Network Connectivity
Focus Network Company provides redundant network connections for high-speed connectivity to the Internet. Connectivity and the reliability of the network are monitored 24x7.

When it comes to reliable web hosting, connectivity is everything. At Focus Network Company, you'll have access to over 20 GBit of external connectivity. That means faster loading times and higher multi-user capacity for your website.
Latest Technology Hardware
We use best of breed equipment like Dell™ PowerEdge and IBM eServer™ Servers, Cisco™ Routers, Fortinet™ Firewalls and premium bandwidth through our partnership with world-class data centers. Pursuing total quality and delivering on our promises, research and development are the most critical aspects of Focus Network Company mission to be the best web hosting provider in the industry.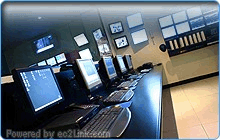 24x7 Loading Speed Monitored
The Network Operations Centers (NOC) are staffed on a 24x7 basis by skilled network technicians and analysts, who continuously monitor the data center network infrastructure for any signs of problems. Automated features as well as customized options help network managers to predict - and often, resolve - problems before they arise.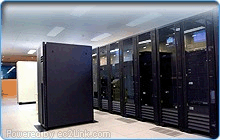 The Ultimate Data Hosting Environment
To ensure that all servers is protected, our Internet Data Centers are equipped with following equipment:
• Air conditioning and humidity control.
• FM200 gas-based fire suppression system.
• Optimal temperature and humidity control.
• Access control management with security patrol.
• Raised Floor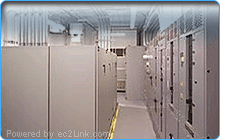 Backup Generator
To ensure that all servers, monitoring equipment, and infrastructure are fully protected during a power failure, our Internet Data Centers are equipped with redundant dual AC and DC power feeds with multiple backup systems. This includes generators to support the Internet Data Centers in the case of utility power failure. These generators support all Center infrastructure including: UPS, PDUs.

All trademarks mentioned and displayed are respected and property of their respective owners.