Overview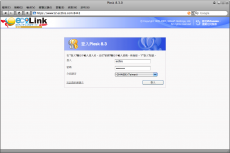 To log in to your Plesk control panel:
Open your web browser, and in the address bar type the URL where your Plesk control panel is located.

For example, https://your-domain.com:8443, where your-domain.com is the domain name of your Web host.



Press ENTER. Plesk login screen will open.


Type the login name and password your provider gave you into the Login and Password boxes, respectively.


If you log in for the first time, select the language for your control panel from the Interface language drop-down box. If you had previously specified the interface language and saved it in your interface preferences, leave the User default value selected.


Click Login.
Note for hosting resellers:
Your customers who were granted access to control panel for managing their own web sites will need to specify their domain names in the
Login
box.
*** The above information is for reference only, Please seek independent technical advice if found necessary.