Overview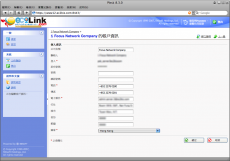 If you need to update your contact information, or change password:
On your Home page, click Edit in the Tools group.
Update your information as required, or type a new password, and click OK.
If you forgot your password:
In your web browser's address bar, type the URL where your Plesk control panel is located.
For example, https://your-domain.com:8443 .
Press ENTER. Plesk login screen will open.
Click the Forgot your password? link.
Type your login name into the Login box, type your e-mail address registered in the system into the E-mail box, and click OK.

Your password will be sent to your e-mail address.
*** The above information is for reference only, Please seek independent technical advice if found necessary.