Overview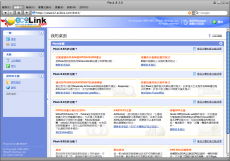 Global Account is a Single Sign-On technology feature that allows you to log in to different SWsoft products using a single global login and password. If you have several accounts in Plesk, you can connect them all to a global account and switch between these accounts without entering a password every time. You can also connect all your accounts in other SWsoft products to your global account and switch between them without providing credentials.

After you create a global account and connect local accounts to it, you will be able to choose from any account connected to your global account when logging in under your global account.

Note. Single Sign-On technology and the ability to use global accounts can only be activated through API or Command Line Utility means. Please refer to your Service Provider or the respective documentation for more information on activating Single Sign-On.
*** The above information is for reference only, Please seek independent technical advice if found necessary.