Overview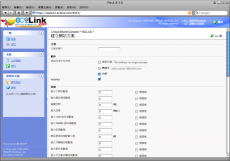 To reflect the changes in your hosting package offerings that will apply to the newly created accounts:
On your Home page, click Domain Templates in the Tools group.
Click the template name corresponding to the hosting plan you wish to update.
Modify the settings as required and click OK.

Note that modifying templates does not affect the existing domains and web sites.
*** The above information is for reference only, Please seek independent technical advice if found necessary.