Overview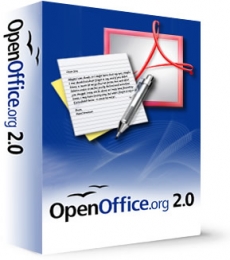 OpenOffice.org is a complete Microsoft Office compatible office suite for word processing, spreadsheets, presentations, graphics, databases and more.
OpenOffice.org is full-featured, available in many languages and works on all major operating systems.
OpenOffice.org can:
read, edit and save to Microsoft Office file formats.
store all of your data in the non-proprietary Open Document Format.
export documents to Acrobat PDF and to Flash.
new add-ons offer blogging, faxing, report builder, smaller file sizes.
The familiar user interface is easy to learn and use, especially for Microsoft Office users. Try it today!
Related Links
*** The above information is for reference only, Please seek independent technical advice if found necessary.