Overview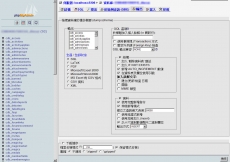 There are easy ways to go about backing up your MySQL databases.
Backup using phpMyAdmin(DB WebAdmin). To do this, follow these steps.
Login to your Plesk control panel.
(e.g. https://yourdomain.com:8443)
Choose and click your domain name.
Click the Databases icon.
Choose and click your database to want to backup.
Click the DB WebAdmin Icon.
On the pop-up window, you will see the screen of phpMyAdmin.
Click the database name on left side.
Click the hyperlink of Export Tab.
Click the Select ALL link shown in gray. The check Save as file and click GO.
You will be asked to save the .sql file to the hard drive. Click Save.
Choose the location to save to and click Save. Your database has now been exported.
Please be patient, the process may take a few minutes.
Related Links
*** The above information is for reference only, Please seek independent technical advice if found necessary.