Overview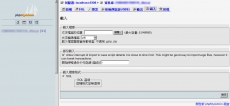 You have a backup of my database that you need to import/transfer to new account.
Import using phpMyAdmin(DB WebAdmin). To do this, follow these steps.
Once you have your .sql file you will need to log into your account.
In the Plesk control panel you will find an Icon labeled Databases.
** If you have not created the database you will need create first. **
At the top of the screen in MySQL Databases you will see an option for DB WebAdmin, click on this.
Once in PhpMyAdmin you will see on the left side a drop down of your databases, select the database you would like to import to.
This will create some tabs at the top of the screen, click on Import.
After clicking on Import you will see a file upload option.
Click Browse on the file upload option and find your .sql file.
After you have selected the file click GO and it will import your database.
Please be patient, the process may take a few minutes.
Related Links
*** The above information is for reference only, Please seek independent technical advice if found necessary.