Overview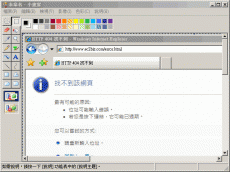 A screenshot or screen capture is a way of taking a picture of your computer screen. Screenshots can be very helpful when you need to inquire something that would be difficult to explain in words or speak.
The steps below show you how to capture a screenshot and then paste it into Microsoft Word:
Press the Print Screen key on your keyboard. It may be labeled PrtScn or Print Scrn.
Open Microsoft Word. (Note: In this example we are using Microsoft Word; however, you can perform this same procedure using other applications such as Microsoft PowerPoint, Adobe Photoshop or Microsoft Paint).
Go to the Edit menu of Word and choose Paste.
Go to the File menu and choose Save As.
Navigate to the folder where you want to save the image.
Type a file name for the image. (Note: In this example, the file will be saved as a Microsoft Word document. If you want to same the image as an actual image file, you would need to perform these steps using a graphics application such as Adobe Photoshop or Microsoft Paint.)
Click the Save button.
Other Print Screen Tips: Hold the
Alt
key down while pressing
Print Screen
to capture only the active window.
Generally the GIF format works best when saving screenshots of application windows. The JPEG format usually makes screenshots (especially those with text) blurry, blotchy and discolored.
*** The above information is for reference only, Please seek independent technical advice if found necessary.