Overview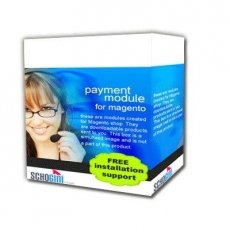 LinkPoint API is comprehensive payment processing software for the merchant who requires a more sophisticated payment solution.

LinkPoint API gives merchants complete control over how their payments are processed, and allows them to build transaction processing applications that can process payments from a Web site or from multiple Point of Sale terminals. Ideal for either e-commerce or large-scale retail situations, LinkPoint API uses Secure Sockets Layer (SSL) technology to encrypt and pass confidential transaction and order information directly to the LinkPoint Secure Payment Gateway.

LinkPoint API includes modules that calculate tax and shipping. In addition, LinkPoint API provides sales, returns, real-time authorizations, purchasing cards and real-time reports. You have your choice of several different web development languages for employing the API. The languages supported are: C++, C#, PHP, Macromedia® ColdFusion®, .NET.
Single Click and Install Web Apps/Scripts
With over 150+ pre-installed programs for our Linux hosting customer receive value added tools and web programs available at no extra install fees, Great scripts including open source and commercial.
Simply login to your Plesk control panel, click on
Install Web Application
and select the web based script/program you want to install. Within minute our script will configure everything for you.
It can't get any easier than that! Most web hosting providers charge "addon" fees to install these programs for you.
Related Links
*** The above information is for reference only, Please seek independent technical advice if found necessary.