Overview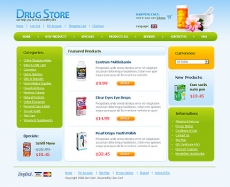 Zen Cart truly is the art of e-commerce; free, user-friendly, open source shopping cart software. The ecommerce web site design program is being developed by a group of like-minded shop owners, programmers, designers, and consultants that think ecommerce web design could be and should be done differently.

Some shopping cart solutions seem to be complicated programming exercises instead of responding to users needs, Zen Cart puts the merchants and shoppers requirements first. Similarly, other shopping cart software programs are nearly impossible to install and use without an IT degree, Zen Cart can be installed and set-up by anyone with the most basic web site building and computer skills.

There are hundreds of shopping cart programs available, but none come close to offering the level of options, features and support available with Zen Cart. Even the commercial programs have a hard time competing.
Single Click and Install Web Apps/Scripts
With over 150+ pre-installed programs for our Linux hosting customer receive value added tools and web programs available at no extra install fees, Great scripts including open source and commercial.
Simply login to your Plesk control panel, click on
Install Web Application
and select the web based script/program you want to install. Within minute our script will configure everything for you.
It can't get any easier than that! Most web hosting providers charge "addon" fees to install these programs for you.
Related Links
*** The above information is for reference only, Please seek independent technical advice if found necessary.