Overview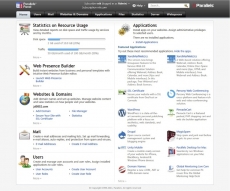 With more than 250,000 Windows and Linux servers deployed, Parallels Plesk Panel is the preferred choice for hosting service providers, web designers, and website owners. Parallels Plesk Panel is the first step down your business' growth path - toward faster sites and faster mobile access for website owners and toward a complete product line as your hosting business grows.

Resellers are middlemen between server administrators and end users. They order hosting services from the first group and sell them to the second. This guide explains how to set up and manage this business.
Related Links
*** The above information is for reference only, Please seek independent technical advice if found necessary.